okay... here's the deal. i have all the basics that you need for the turtle. the water heater, ramp for them to sunbathe, water filter, uvb light.. all that mess.

but the tank looks boring... and i know if i'm bored looking at it, my turtle must be bored living in it. so.. i need ideas please


are there any websites where you can buy things to put in the turtle tank? i live in an extremely small town.. with one pet store, that sells a 'turtle ro ck' (i found one just like it in my backyard..
) for about $35.. and i'm not joking..

so if anyone knew a good website, i'd be really happy. also, if anyone knew a site that's fair on their prices, or cheap.. because .. i'm a college student.. saving up for my wedding.. but.. i keep.. spending it on the turtle.... LOL! (guess we know who's more important..
eheh kidding..)

anywho, here's part of the tank so far: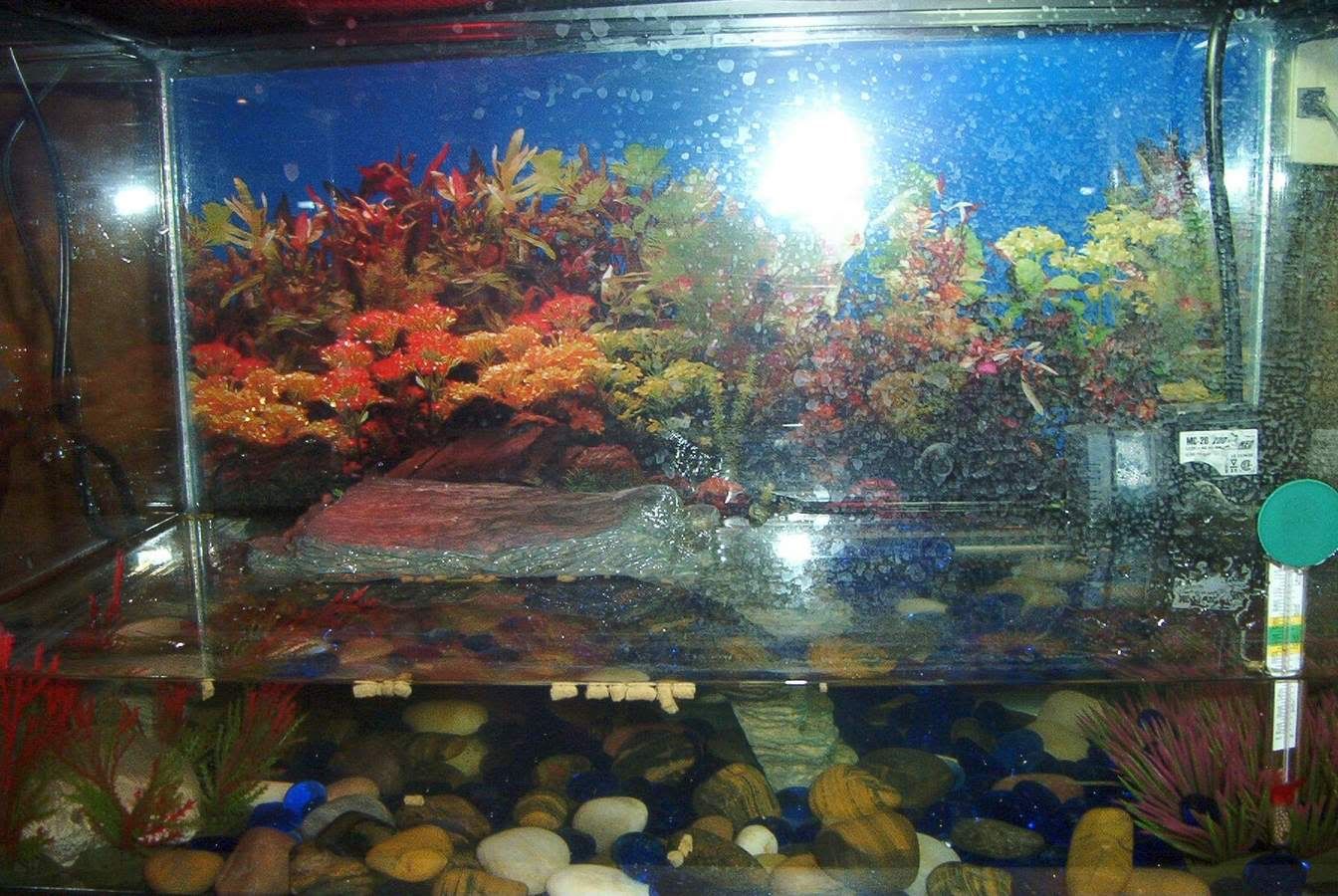 (i'm sorry that i keep posting pictures, i'm just so happy about my little turtle! i think he's the cutest thing in the world)[/img][/i]